A Business Leader's Guide To Combating Uncertainty, Stress, and Fear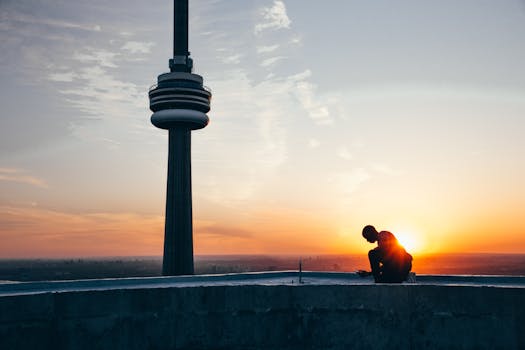 In the crucible of leadership, nothing squeezes a leader more than uncertainty. – Henry Maudslay
As of late, there has been much discussion about a business' ability to adapt to a changing environment. Although adaptability is critical to success in the digital age, we have yet to discuss the more human side of adaptive stress. When a marketplace that once supported your product begins to crumble, that is objectively stressful.
The changes that need to be made – the path to advantageous adaptation – are not always immediately clear. As a leader, you must make the judgment calls, and occasionally, the leaps of faith, necessary to steer your company toward the future.
There is immense pressure to become more "agile" and know exactly what that will look like. But when you have historically been successful using one particular method or model, you may become reluctant to explore or even conceive a different approach. Bear in mind that it's dangerous to become a slave to your past processes – and you're far more likely to cling to them when the going gets tough.
But here's the thing:
The best way to combat the stress of uncertainty is to study the actions that other business leaders took under similar circumstances, and see how they adapted.
This way, when you confront a business conundrum or the market is shaken up, you will have an immediate reference guide. It can be the most effective form of stress management in business. Business obstacles otherwise come with no guidebook. This will provide a much-needed framework, and show you that no matter what you're confronting (whether it's making payroll, reworking your business model, or drawing sufficient leads), it has successfully been dealt with in the past.
In their latest ForbesBooks release, From Problem Solving to Solution Design, authors J. Eduardo and Erica W. Campos –veteran business advisors and Microsoft alum – write that "the most effective way to navigate [business] challenges is to leverage the pitfalls, successes, and beaten paths of others." What others, exactly? Well, let's take for example the Corning Company, which was put under enormous adaptive stress at the turn of the century, and see how they responded.
How One Company Beat Uncertainty and Stress
Corning, a 150-year-old company that made its name in glass cookware and television tubes, now manufactures fibre optics and flat-panel displays and has become "the information revolution's prime contractor." Its CEO at the time, John Loose, said: "It is so easy for a company that has been so successful for so long to become a prisoner of processes of the past. We needed to accept ideas from outside—we acquired $10 billion of companies in the previous five years. But the whole transition has been accomplished by execs who have mainly worked in the Corning Company. Transformation is not a project—it is a mindset."
As time pressed on, there was less and less money to be made in glass cookware and television tubes. The modern marketplace was not quite as hospitable to Corning and their core business offering. However, despite the uncertainty and fear that comes with a changing marketplace, Corning was able to take their expertise in manufacturing glassware, and leverage it in a brand new context: manufacturing fibre optics and flat-panel displays.
A company that was historically popular with the housewife set, selling cookware, tableware, and pyrex, was able to adapt and recalibrate its area of expertise to meet the emerging needs of the market. As one of the world's biggest glassmakers, they are now Apple Inc.'s number one supplier. This is adaptive innovation at its finest: taking the stress, fear, and uncertainty of a rapidly changing marketplace and spinning it into pure opportunity.
Notice how Loose espouses the importance of transformation and not being a prisoner of the processes of the past. These lessons in environmental stress and adaptation are abundant when you study the actions of other business leaders during their own bouts of uncertainty.
Leading Through Uncertainty
As a business leader, you know that too many missteps could mean disaster for your company, and that is a heavy weight to bear. We expect a lot of our CEOs, but less often do we discuss the inherent pressures and fear they face on a regular basis, or how exactly they should respond to that stress.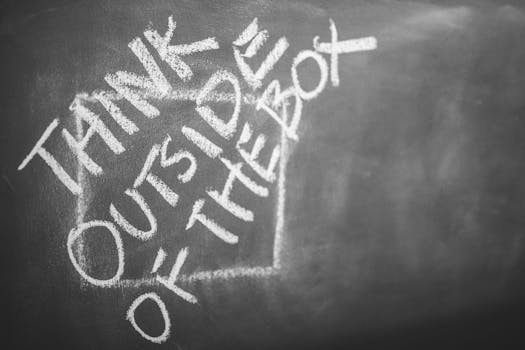 When Britain broke with the European Union, there was no playbook telling them what to do next or how to effectively steer their country in the wake of  that political rupture. In addition to "developing a clear talent strategy and talent retention program," The Association of Executive Search and Leadership Consultants had this advice to offer Britain when it came to leading through uncertainty: "LEAD WITH AGILITY. The current climate will require leaders who can lead through ambiguity; Ensure your executive team is properly coached in adaptable leadership and able to respond and change directions quickly based on market conditions." People crave certainty, and for that reason they will usually stick with what they know, defaulting to past knowledge in times of duress – at the expense of creativity and finding alternative ways to achieve results.
Perhaps the greatest defense to stress for business leaders is to pour oneself into creativity, into the study your predecessors and competitors, and synthesize the best possible result to engineer your solution.
There are a million articles you could dig up about mindfulness, positive thinking, forgiving oneself, and keeping perspective as ways to combat stress. They're not wrong. However, you may see more tangible results with a concrete method that pushes aggressive learning and historical study as your first line of defense.
It comes down to this: when you get scared, 'look around' and 'look back.' Everyone else is, and was, also scared. There is inherent stress to running a business. Thankfully, no two people will approach a given problem the exact same way, and there are rich insights to be gleaned from all those different approaches. You must humbly acknowledge that you always have something to learn from your peers and your predecessors. When in doubt, study them.  
To learn about how to join the ranks of J. Eduardo and Erica Campos as ForbesBooks authors, please click here. Ready to apply to become an Advantage|ForbesBooks author? Apply here.
Want to learn more about how to be an agile, adaptive leader? Download our free report on the importance of the Adaptability Quotient (AQ).